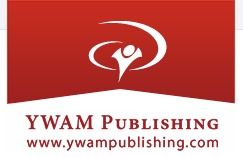 I have known about Youth With A Mission since I was in college. I attended a Christian college with a strong missions department and many of those within the major had worked with YWAM prior to their admission. What I didn't realize was their ministry reached beyond mission trips. I have sense thoroughly enjoyed browsing through their many books for children and adults on their website.
We got the chance to review
George Washington: True Patriot
($8.99) and the accompanying
Unit Study Curriculum Guide
($9.99) by Janet and Geoff Benge from
YWAM Publishing
. Rose very much enjoyed this study! She really likes history and she started the book before our trip to Williamsburg in September which was perfect timing. I love all the opportunities we have while homeschooling is wonderful. We really have time to explore what aspects of history interest my girls the most. This and the other biographies in the series are ideal for read-aloud material for elementary students and
Many biographies for this age focus on the highlights or the things for which they are famous. I liked that this biography takes the reader back to the beginning, yet does not feel like heavy reading. Fact are given in an interesting way and kept Rose wanting to read more!
The accompanying study guide gives chapter questions and opportunity for further investigation into the life of George Washington. I appreciated that the answers were included. Although I do read what my girls are reading I have three I'm keeping up with each day. It is nice to have some help along the way as we study together!
I also liked the accompanying student pages which gave Rose something to complete as she read. I usually have my own page of information she completes for her literature studies, but it was refreshing to have one already made. These pdf files are easy to print or read off a digital device with a larger screen.
There are so many options for learning included in the study guide which will fit your learner no matter their ability level or learning style. The directions for the teacher are extremely clear and helpful. Many other unit studies I have looked at are geared towards the student, but can leave me as the teacher a little confused and lost. There is definitely not a problem with that here! Directions are concise and clear.
My favorite part of the guide was the student explorations. There are so many creative options here there will definitely be something to grab you child's imagination. There are detailed descriptions of each. There were some I hadn't ever thought about doing for a unit study like giving my daughter the chance to make a movie about George Washington's Life. She is working on a cross-stitched picture which was another idea given since girls were expected to practice their sewing. I'm going to keep this list handy for future unit and literature studies. I'm sure I can adapt them to just about anything we do with how versatile they really are.
This high-quality series is one we will be coming back to for more biographical studies. I know I can count on them to be interesting, accurate, and I am provided with more options than I could imagine to engage my girls as they learn through the study guide.
You can read more reviews of this and the biography about Jim Elliot which my Crewmates reviewed below!