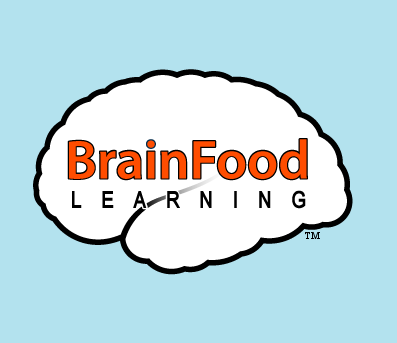 My girls crave learning in every format, but like all kids really enjoy DVD's. Since the majority of our schooling is screen free I enjoy providing them with quality instructional DVD's which not only entertain, but teach. I particularly like informational videos that show more than they tell.
Brain Food Learning
's DVD
Fascinating World of Insects
($14.99) for preschool and elementary students is a wonderful showing DVD my girls thoroughly enjoyed.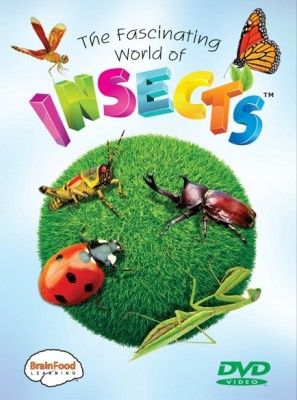 I felt this DVD was very calm. A lot of learning shows I have watched with my girls are so flashy and fast-paced their little brains become over stimulated. I have found these shows tend to make my children restless after watching them. All three girls, ages 3, 5, and 7, enjoyed this thoroughly. After watching it they asked to go outside and find some of the insects they saw on the movie. It taught, engaged, and ignited further learning! Anything which incorporates all three is exciting to me as their mother and teacher.
You can see how concentrated my oldest is. Rose especially loves science and learning anything related to science. We strongly emphasize creation science so it matters to me whether there is an evolutionary bent to the lessons. I appreciate that everything taught in the Fascinating World of Insects was observational science and no mention of how our world began, including year references, was made. Observational science is sound science and I feel very good about showing it to my girls.
In some ways I was reminded of the popular videos for babies. While I don't advocate plunking down your baby in front of a TV, we found one series very helpful at 3:00 am when my oldest daughter was teething. The calm and happy music coupled with slow-paced nature videos were the only thing which consoled my little darling during those sleepless nights. Fascinating World of Insects has the same type of light and happy music while the girls observed insects in their natural environments while the narrator provides facts specific to the insect. This DVD is just beautifully crafted.
The live video of such a wide range of insects really excited the girls. They each had their favorite. I believe this picture was taken during the lady bug information. Beth and Grace really loved this part! Grace especially was so excited to find out the lady bugs could be blue...her favorite color! Beth immediately went outside after watching this for the first time and found red and yellow lady bugs.

I am thankful this helped show insects as beautiful creatures. I have been working especially with Beth who has been profoundly afraid of anything creeping, crawling, or flying. Through gently introducing her to insects outside and learning facts about the insects as presented in this DVD she seems to be mostly past this. Where she used to come running in from the backyard the second a bee flew near her, she now carefully will sit and watch the bee, observing how it is drinking nectar and going from flower to flower. What a difference!
You can watch a preview of this DVD here...
Read more reviews of this and other DVD's from BrainFood Learning from my Crewmates!