It's been a while since I posted about a field trip we took. Honestly, it's sort of been a while since we took an intentional field trip. Life gets busy and these things don't really happen unless they are planned in advance. Monday was our 13th wedding anniversary and since we spent the weekend away to celebrate we chose to spend Memorial day with the girls at the
Greensboro Science Center
which consists of a sciquarium, zoo, and museum. This was a really fun experience for the girls and we completed our visit in a little under 4 hours.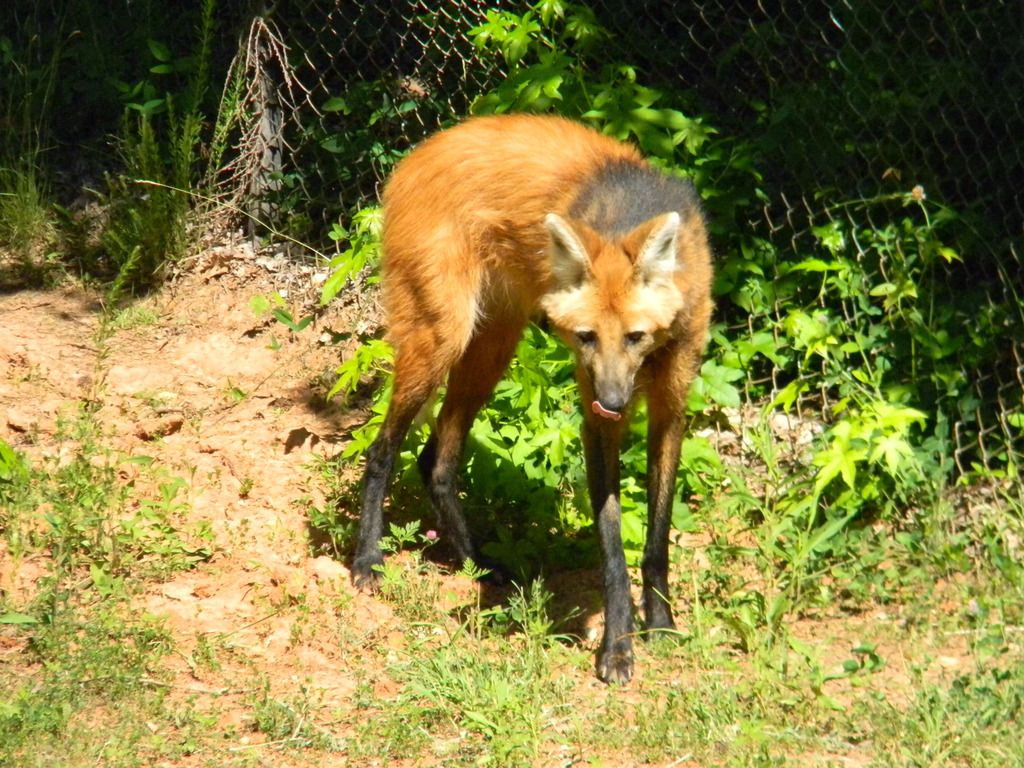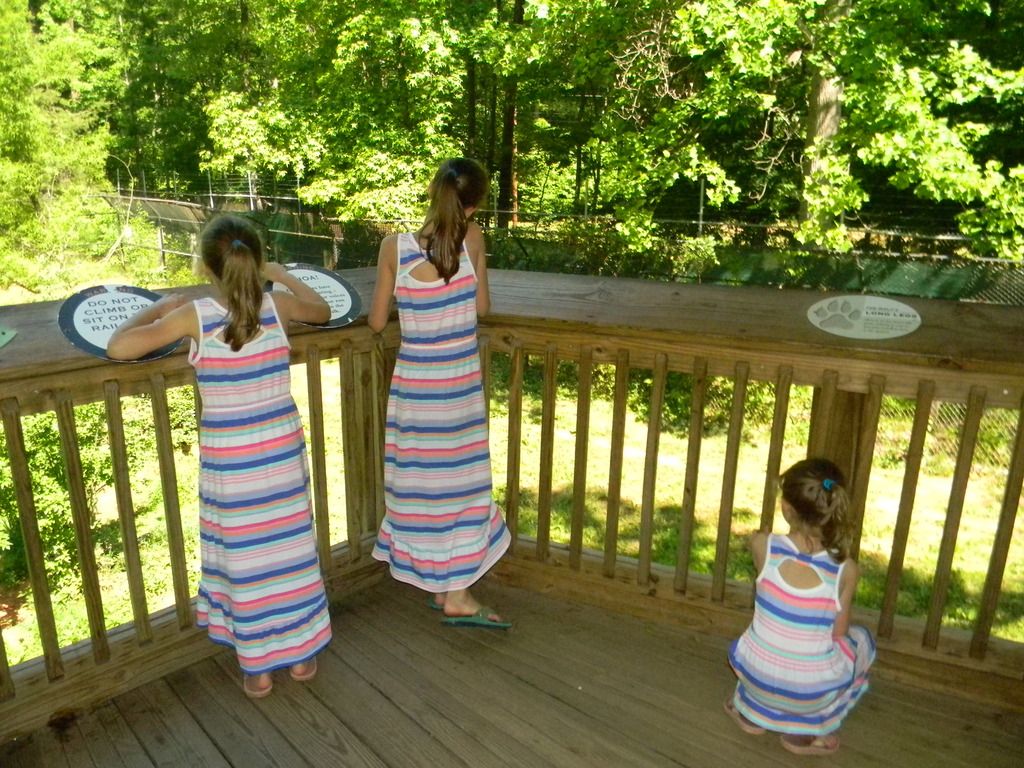 The girls enjoyed seeing the Maned
Wolves as well as many other animals in the
Animal Discovery Zoo
. There were many, many animals housed here in quite spacious facilities. They seemed very healthy and well cared for which is always encouraging at a zoo. We've been to zoos where the animals and their habitats were less than stellar to put it nicely. I can say in all honesty this was one of the nicest zoos we have been to as a family.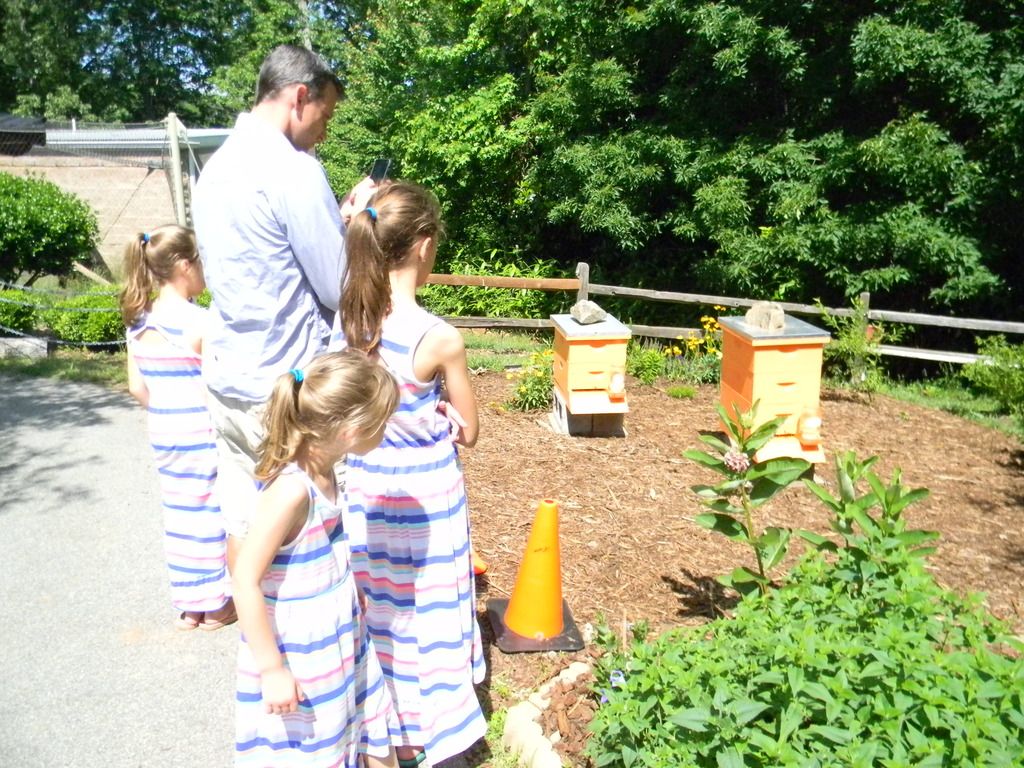 I really liked the beehives. They were right out in the open and my girls were a little nervous about the hives, but it has opened up some interesting discussions about bees and why they sting and what happens to them after they use their stingers. My grandfather used to keep bees and these hives reminded me a lot of him.
Yes, this is a snake...and yes they are touching it! They enjoyed checking out this little snake named Pebbles and I enjoyed taking the pictures, not touching it. Yeah, I'm not that brave but I'm glad my girls are!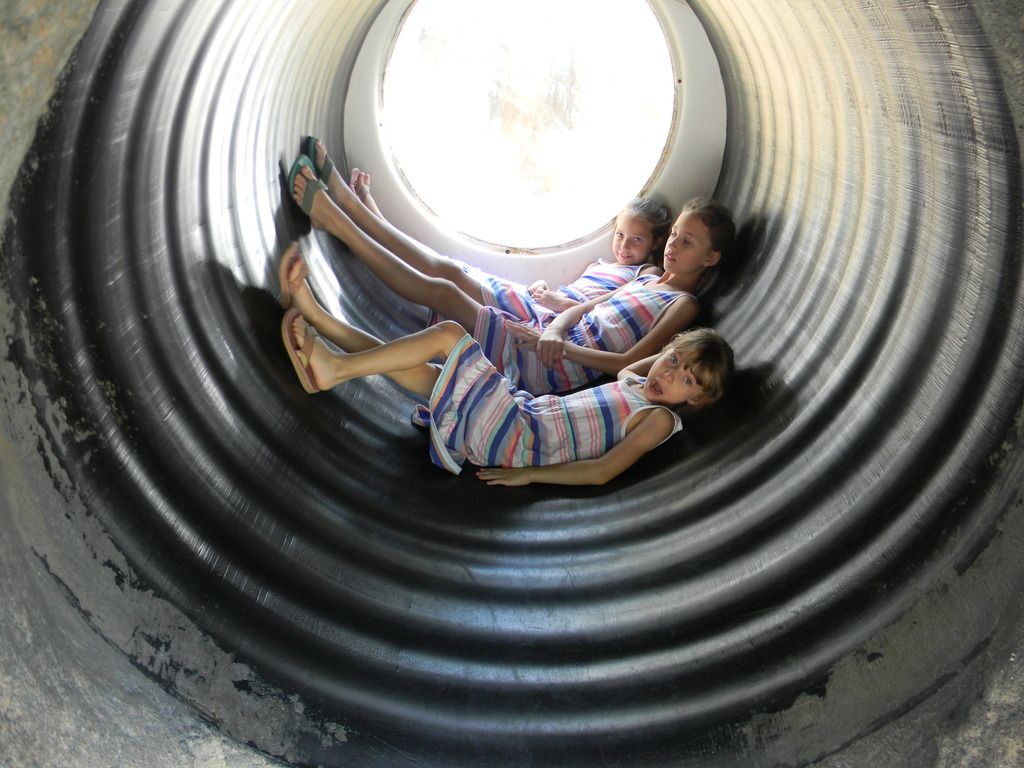 There were also some really cool viewing spots for the kids to enjoy.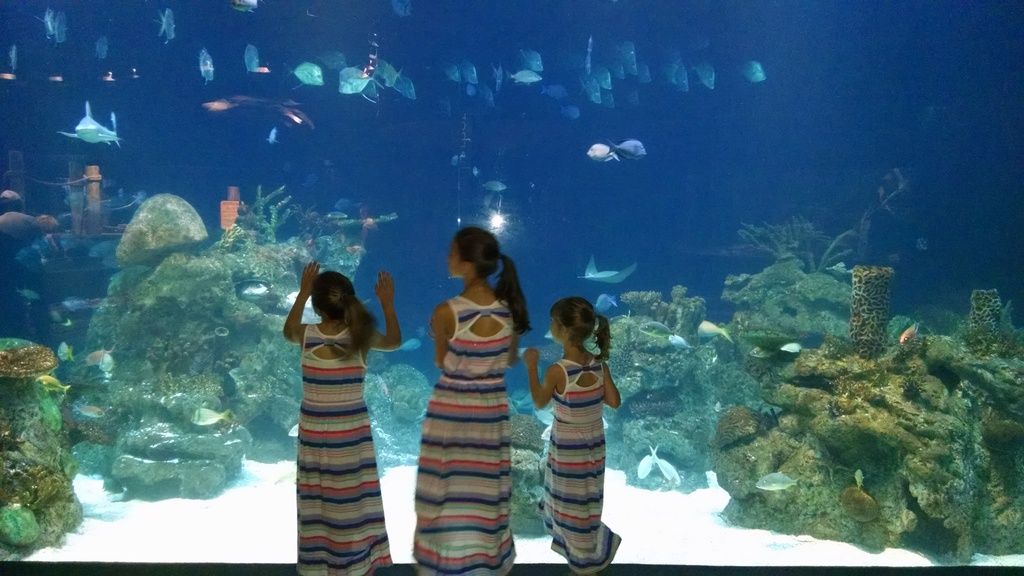 The highlight of our visit was definitely the Sciquarium. We went through this area twice! This was a small aquarium compared to others we have been to, but the girls had more fun here than at the other really large aquarium we visited a couple of years ago. The interactive experience was priceless.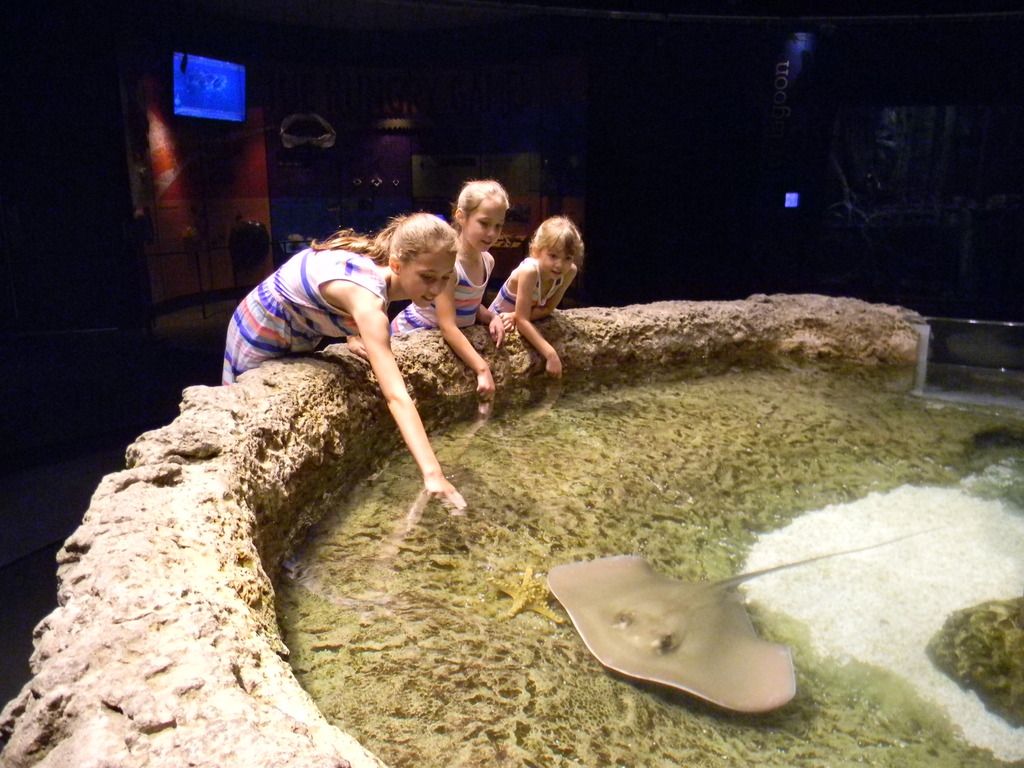 The stingray petting area was amazing! Beautiful, clear pools with stingray gliding all around intrigued my girls. I think they would have stayed there all day if we let them! We did visit this area for a very long time both times we were in this area.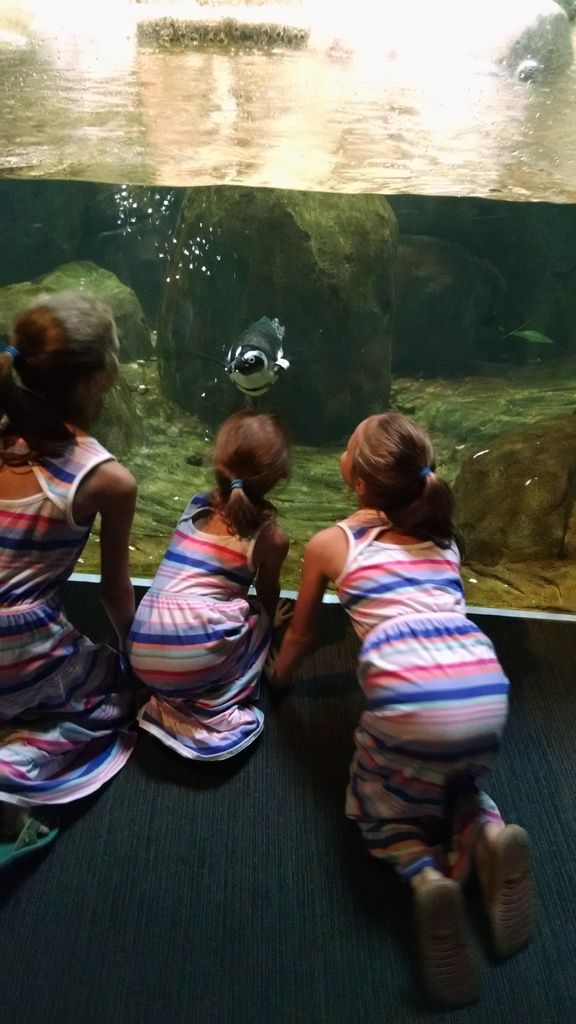 This adorable little guy followed my girls as they stood and seemed to enjoy watching them as much as they enjoyed watching him!
Our visit was spectacular. We had so much fun celebrating our anniversary with our three darlings. Did you love their matching dresses? My mom took the girls shopping and they loved the idea of getting the same dress. Then they insisted on wearing them for our field trip! I love my girls!