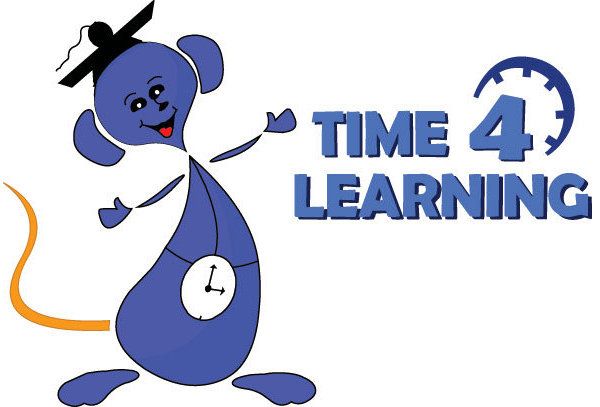 Online resources for homeschooling is becoming a huge trend in the home education world. You can find anything you need from supplements for fill in the gaps to full course curricula. The difficulty comes in trying to weed out the useful from the time wasters. I typically aim to keep our learning environment as focused on literature and hands-on activities as possible. Computers and screens are usually reserved for supplementation, so I'm pretty picky about what my girls use.
Time4Learning
is a company who has made its presence well-known both within the homeschool world. Simply search for online homeschool resources and
Time4Learning
pops up very quickly! All of the core areas are covered including language arts, math, social studies, and science for $19.95 each month for k-8th grades. Discounts are given for each additional student signed up.
Courses for high school students are also available
. The learning environment definitely has more of the feel of a game and Beth, a six-year-old 1st grader, definitely saw using this as playtime. This is a great benefit when you have reluctant learners. Sparking interest is vital with any program whether a traditional approach or computer-based.
Time4Learning
is if you find the material is too easy (or too difficult!) you can request a grade-level change. This takes about 24 hours, but I'm glad it requires confirmation so parents have plenty of time to consider.
One area which we were concerned about was how science information would be presented. Our family's world-view is that all of Scripture is true, including a literal 6-day account of Creation. I appreciate that although
Time4Learning
is not a Christian-based curriculum, they have taken time to address these concerns and even have a specific board within their forum to address this.
Click here to see what they have to say.
Click below to see what others on the Review Crew had to say!