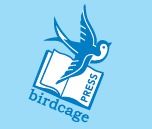 I don't know if it is because I have all daughters or because it is their age or I am just blessed, but all three of my children are infatuated with everything baby related. Nearly every time they play pretend a baby is involved with the family. They all croon over newborns and label everything as a Mama and baby...even inanimate objects! One of our favorite car games to play at the moment is identifying the names of baby animals I will call out a baby animal name and they have to figure out what the adult version is called. Needless to say we were
all
excited when we received
Wild Cards: Baby Animals Around the World
from
Birdcage Press
.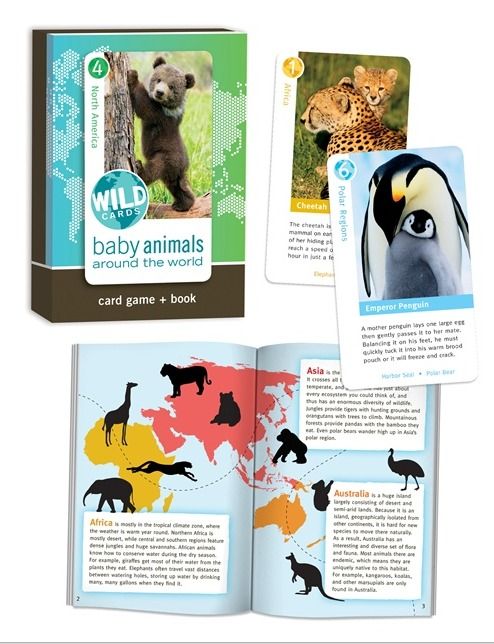 Birdcage Press
specializes in learning games which an be found in the world's finest museums covering a variety of topics including science, history, and art. These beautiful cards not only have stunning pictures, but are filled with interesting facts about each animal. Also included is a nice little book with even more information! To say my girls crave knowledge is an understatement. I could hardly tear them away from just reading these cards to play some of the suggested games. For only $10.95 this is a very high quality product. While it is intended for ages 6 and up all three of my girls (7, 5, and 3) enjoyed this set.
The 28-page booklet also includes game ideas to use with the cards. This particular set has 3 pairs of animals from a variety of continents around the world. At the bottom of each card the other two corresponding animals are listed. Each continent represented also has a corresponding color and number for easier matching.
Because there are two of each card go fish and old maid are easily played with this set. However my favorite game we played was reminiscent of rummy. Instead of simply searching for a match, we tried to get a set of animals from the same continent. This was a bigger challenge and was a more unique way to play.
Grace really liked this game although my husband helped her out quite a bit. Our girls have played games of all varieties from the time they were about 15 months old. Sometimes in our laps, sometimes on their own, but always as a family. Grace often plays Go Fish with her sisters and she kept wanting to go that route, but she caught on once she and Daddy matched up a set.
We inherited our love of game playing from our parents and are passing the tradition down to our girls! We're always on the lookout for something new and unique. Kids games tend to be very similar, but this one was different than any other we have. The only downside was our game went rather slowly...but I can't complain! The reason it took us forever to finish one game was because the girls couldn't
help
but read and discover more about the animals on the cards in their hands!
Here is the proof of the real test of a product. My girls organized this game on their own. Beth asked if anyone wanted to play the Baby Animal Game, they got out their beanbag chairs, and played without us. While the girls enjoy games, they don't typically play without us. It was fun to Rose and Beth help Grace along and see the have a good time making memories!
Check out more reviews of this and other products from Bird Cage Press below from my Crewmates!